This meeting was held to present our self-developed product- GALX-8619A OCP with excellent antishear performance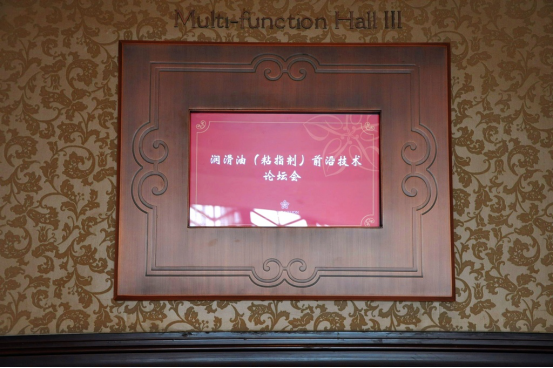 GALX-8619A is Viscosity Index Improver with High anti-shear ability. It can be blended into high-grade engine oils with API SO, SN, SM/CK-4, CJ-4, CI-4 quality grades, the oils with GALX-8619A can meet the requirements for low-temperature fluidity and high-temperature anti-shear ability of 0W20, 0W30, 0W40 / 5W2, 5W30, 5W40, 5W50 oils. With the appropriate dosage in gear oils or hydraulic oils, the shearing and filtrability requirements of the oils can be met.
The exact information of GALX-8619A can be got from "Product Show" or contact our sale manager.